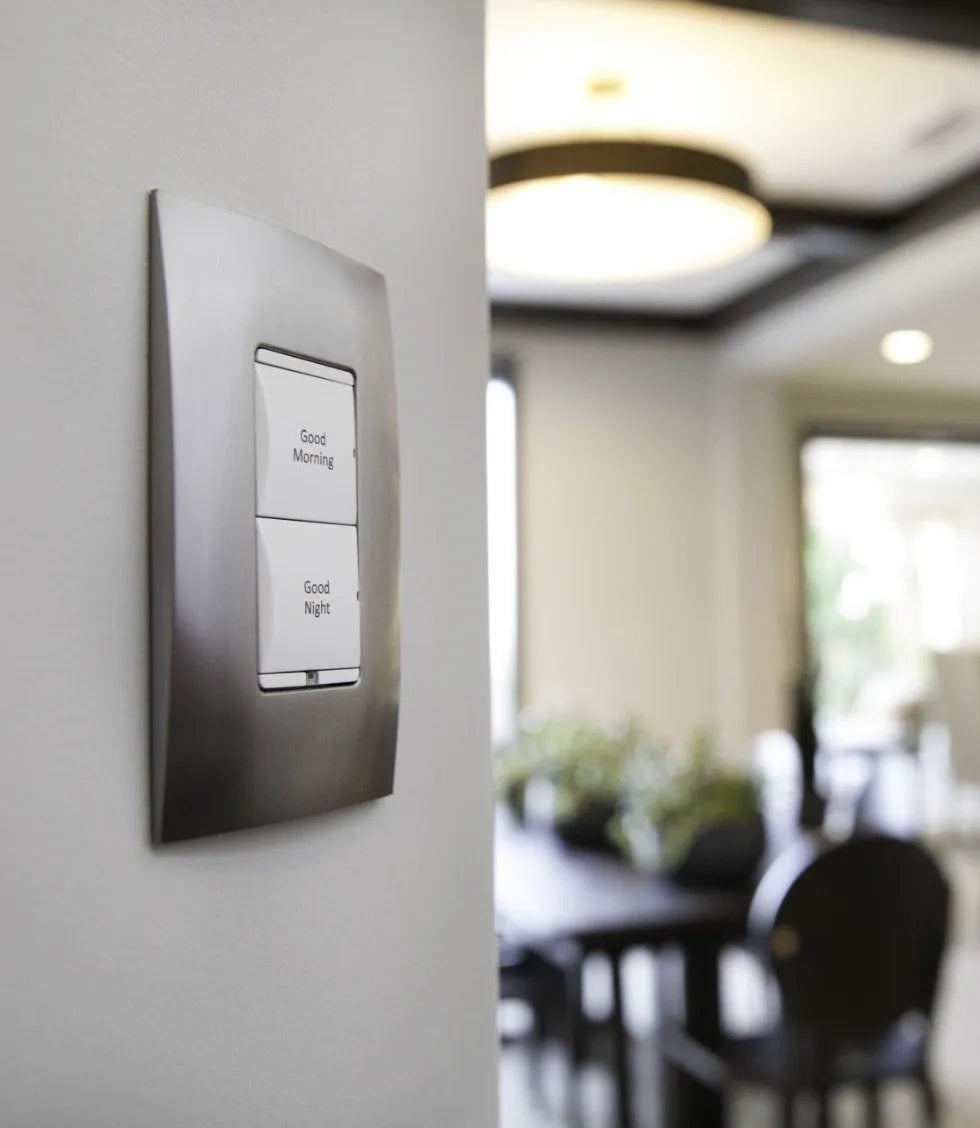 Lighting Solutions in Illawarra
Simply Automated provides a wide range of smart lighting solutions for all customers in Kiama, the Southern Highlands, Wollongong, Thirroul and Shellharbour.
Smart lighting wouldn't be very smart if those switches and keypads were the only way you could control it, right? With Control4 Smart Lighting, you'll now be able to control your lights with your:
Phone app 
Tabletop or in-wall touchscreens 
Voice assistants, like Google Home & Amazon Alexa 
Even a universal remote can control your entire home's lighting system
Smart lighting can be wireless, saving you from cutting up walls to run cables and wires. Wireless dimmers, switches and keypads make for an ideal control interface. Wireless lighting can also be more cost-effective than refitting a wired system. 
Contact us
Let There Be Light
With smart lighting, you're in total control from any part of the house. Using keypads, voice assistants, mobile devices, touchscreen and even TV remotes, you can dim lights. Individual fixtures or groups of lights can be switched on and off, letting you set the perfect mood.
As you arrive home, your garage door can trigger the entryway lights to lead your way into the house. Motion detectors brighten the hallway lights during the evening and throughout the night, making it easier to move about without having to fumble for the switch.
Instead of a bank of switches on your walls, one sleek customisable keypad can take care of multiple lights in multiple rooms. You can even take charge of pre-set lighting, music, temperature control and door locks.
Book an appointment today to see what option is best for your home.
Get in Touch
Frequently Asked Questions
Can you add smart lighting to an existing home?

Yes, there are many options available. To find out what best suits your home, make a booking for a Smart Home survey and we will come and asses what your best options are.