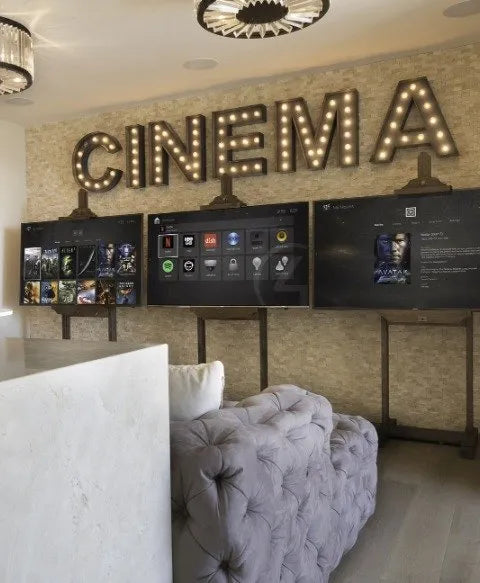 Theatre Systems in Illawarra
We strive to provide all our customers in Kiama, the Southern Highlands, Wollongong, Thirroul, Shellharbour and beyond with a tailor-made service plans. We build custom-designed systems so you can enjoy the ideal home cinema experience.
Whether it's upgrading your existing home theatre or planning a next-generation home cinema experience, we bring you the latest in home entertainment solutions.
We can provide you with general advice on home theatre systems, as well as designing tailored service plans to best suit your needs, budget and property requirements.
Contact Us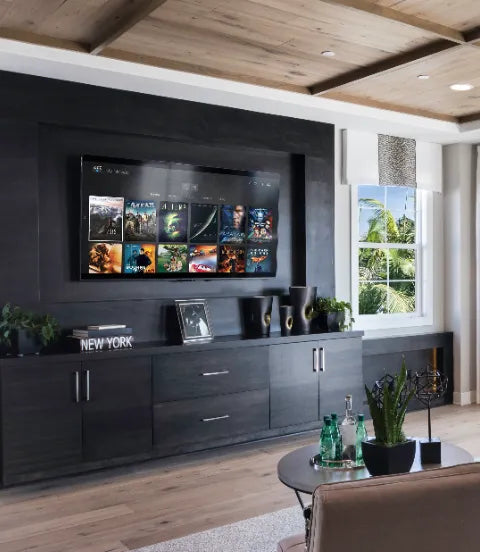 Lights, Camera, Action
Turn your home theatre into a box office hit. Our expert crew can recommend the best system setups, considering the smallest details to ensure you the get the most out of your home theatre. This includes:
Calibrating your TV & AVR – Most devices don't perform perfectly straight out of the box. We fine tune all output settings and modes to best suit the room, system set up, lighting and more.

Rearranging your furniture – It may seem minor but the more the room arrangement is prioritised around your AV system, the better your experience will be, making the most out of your system.

Positioning your sound system – Placement of speakers is crucial to get the most out of your movie viewing experience. Depending on your setup, placing the right speakers at the right angles and positions makes a world of difference, ensuring proper output of 5.1 and 7.1 surround sound setups.
Get in Touch
Frequently Asked Questions
How can I improve the sound of my home theatre?

Subwoofers and soundbars; proper placement and position of speakers; optimising screen modes – there's a big range of little details that can make or break your home theatre experience. At Simply Automated, our expert team can fine tune your system to perfection.